Advanced Home Search Tool | Arizona Homes For Sale
Thank you for checking out our advanced home search tool features. Please feel free to contact us anytime. We have been helping home buyers and home sellers since 2005 and would love to help you!
If you register with our site, you will get access to MLS listings, HD photos, and VR tours. Not only that, but the search features below are also included!
Advanced home search tools are becoming increasingly popular in real estate websites. They make the home-buying process easier by allowing you to search by zip code and school district. By using these tools, you'll be able to narrow down your home search to a few properties you're interested in. And since these tools are connected to the MLS, you'll get the most up-to-date information.
We have a safe, fun place for you to check out homes for sale 24/7. We appreciate you checking out the site!
Search Tools: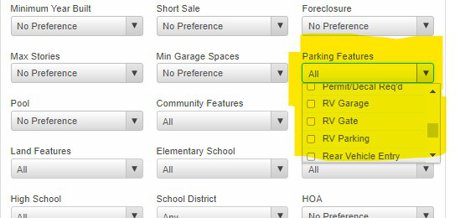 Finding a home with a map search feature can be a real-time saver
If you are in the market for a new place, this map search feature can make it easier for you to find the right home or apartment. It saves time by eliminating any confusion and guesswork as well as providing more options than simply sifting through listings on Craigslist or Zillow.
Map search features vary in the way that they are designed. They come with different options and capabilities. There are map search engines that analyze a given location on its price, amenities, and more.
When you're about to rent a house or apartment, it can be hard to find the perfect place without going through a lot of time and effort. Fortunately, Scott Schulte.com has an advanced search feature that will help you find your next home.
If you're looking for a rental, this is the section for you. With advanced search features, you can quickly find what your looking for.
The search capabilities of this service are not limited to just the city, neighborhood, and school. They also allow you to search by the type of property or rental. Follow by hitting the Map search to see where all the homes are on the map.
In today's world, many people are looking to check out for homes in the most expensive cities. However, this is not always the case when it comes to finding a home for sale.
With technology advancing, many people are now able to search for homes with advanced search features by zip code, such as:
- Neighborhoods
- Amenities
- Schools
With the use of advanced search features, it is possible to find homes with a specific price range or certain features. This makes it easier for buyers and sellers to find a home that they are looking for.
Advanced search features are used by both buyers and sellers in order to find their dream home. With match-making features, these searches make the process of buying or selling a home smoother.
It's no wonder that more and more people are beginning to use the advanced search features in real estate websites. This includes searching by zip code or by school district.
These tools make it possible for buyers to find a home that is just the zip code they are looking for and just right for them, which makes the entire process much easier.
Someone call you with an MLS number? Check out that house for sale here!
You are looking for a home to buy and you have an MLS number that you can use to locate homes. With this tool, you can find the home in question and see the address, price, dimensions, and more.
The MLS Search Tool is a great tool for anyone who wants to find out more about a property they are interested in buying or selling. This tool will give you information about the property that is currently on the market as well as those that were sold recently.
This is especially helpful if you have an MLS number that isn't listed anywhere. The online service will help you find your dream home whether it be online or just by driving around your area!
Another great way to check the actual status of a home is here. We are directly connected to the MLS and can get you the most up to date information of the actual status of the home for sale.
Our search tool is designed to help you find foreclosed homes for sale. From our database, you can browse through the listings and select your desired location, type of property, and price range.
Finding the perfect home is a stressful task, and it's even more complicated to find foreclosure homes for sale. That's why we built our tools to help you put your mind at ease. We will help you find foreclosures by price range, location, and type of property such as bungalow or ranch.
Our website also allows you to search based on financial qualifications so that you can make sure that you're in no danger of missing out on a foreclosure opportunity.
You can get notified daily of any new foreclosures that hit the market.
With the help of our tool, you can easily find out what homes are recently sold in your area and how much they are selling for. You will also be able to compare how much a home currently listed in your area is selling for.
If you are looking to buy a new home soon, you might want to use our tool to find out which homes have been sold recently in your area. It may help you make an informed decision about the homes that are available and the prices of these homes.
We also have a great market report tool that can help you with sold/active home comparisons.
https://www.scottschulte.com/search/market_report_search/
Our Address Search Tool allows people to find a home by entering in a street address and searching for nearby properties within that street. People can also use our tool to find information about a specific property, such as when they purchased it or when it was built.
You can use our address search tool to find information on a home you just drove by. We offer information on homes for sale, rentals and apartments as well as previous addresses for construction projects.
The Address Search Tool is updated daily so it's always up-to-date with new listings that are available in your area.