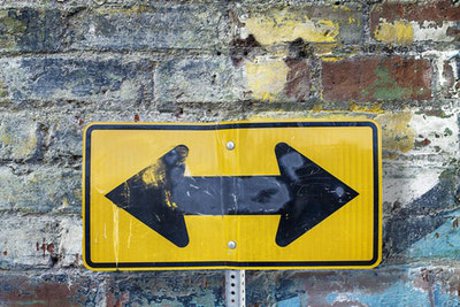 Address Search
September 29th
Most experts are expecting more growth in home prices, despite coronavirus affects on every other industry, check out the link below for more information.
https://www.scottschulte.com/blog/home-values/
Arizona is ranked one of the highest for forbearance on home loans, and landlords with tenants that need to be evicted.
Home equity and refinances are keeping home owners in there homes in 2020.
Mortgage rates are keeping homes more affordable than in the past, https://www.scottschulte.com/blog/cost-of-home/, even with home prices going up.
September 16th
Real estate trends and fads come and go, this year due to the amount of people working remotely, Arizona is seeing an uptick in the interest in rural areas, Wittmann, Cave Creek, Buckeye, etc.
September 10th
Schools are opening up for in school learning.
New builders are using lottery system for lot releases.
Open houses are back.
Home buyers are having a difficult time finding a home due to lack of inventory, and buyer competition.
July 13th
Most homes listed under $300,000 are getting multiple offers and selling fast.
New Builders are using a Lottery system for lots.
Most buyers are being respectful at showings wearing mask and gloves.
I'm not a fan of Open Houses don't go, and don't have them. Keep showings to people that are Pre-qualified and working with an agent that are healthy.
April 1st
Showing Time Scheduled showings are now Down 38-45% in the Past Two Weeks. These have been typically up month after month for most of the year.
March 26th
Rates are volatile throughout the day, but we have seen homeowners get quoted in the mid to upper 3's. (great news!) The Appraisals are still delayed, but not near as bad. Most agents are allowing for extra time to close for the backlog of refinance appraisals that is affecting purchases. At least they are now taking/scheduling the appraisal appointments.
The amount of Showings appointments, and Open houses are down considerably. Kind of hitting the pause button for most real estate right now. Some real estate agents have been trying to address this with 3D Virtual tours, Extra Photos and Videos of home listings.
Agents are reporting that IBuyer companies have been walking away, and not purchasing homes currently. They typically buy homes from families at wholesale prices and then list them once they are vacant for significantly more. Like a car trade in.
March 23rd
Arizona and all around the US, more and more economists are anticipating that a 2020 recession is imminent as the result of the pullback in the economy caused by COVID-19.
According to the National Bureau of Economic Research:
"A recession is a significant decline in economic activity spread across the economy, lasting more than a few months, normally visible in real GDP, real income, employment, industrial production, and wholesale-retail sales."
Bill McBride, the founder of Calculated Risk, believes we are already in a recession:
"With the sudden economic stop, and with many states shutting down by closing down schools, bars and restaurants…my view is the US economy is now in a recession (started in March 2020), and GDP will decline sharply in Q2. The length of the recession will depend on the course of the pandemic."
How deep will it go?
No one knows for sure. It depends on how long it takes to beat this virus. Goldman Sachs anticipates we will see a difficult first half of the year, but the economy will recover in the second half See GDP Forecast Chart.:
Goldman also projects we'll have "further strong gains in early 2021."
This aligns with the projection from Wells Fargo Investment Institute:
"Once the virus infection rate peaks, we expect a recovery to gain momentum into the final quarter of the year and especially into 2021."
Again, no one knows for sure how long the pandemic will last. The hope is that it will resolve sometime over the next several months. Most agree that when it does, the economy will regain its strength quickly.
*QUARTER 1 DATA FROM GOLDMAN SACHS WAS UPDATED FROM 0% TO -0.2% ON 3/17/20 AFTER THE INITIAL RELEASE.
March 22nd Currently we are in an appraisal backlog, the experts in the mortgage loan industry are saying the problem is they have more refinances than the appraisers can handle at once.
Lenders are also noting that loans under 20 percent down are showing challenges for buyers. The feds already made adjustments and we are waiting for that to take place.
Some buyers are sidelined waiting for rates to go back down.
March 14th update:
Although we have not seen this in Arizona, some states are seeing delays in home closings, Real Estate agents are reporting that appraisers are starting to turn down appraisal appointments. Most home loans and purchase contracts are contingent on the home appraising. This could possibly put a backlog on refinancing and purchasing a home with a loan in those states hit harder with the virus.
March 5 update:
The National Association of Realtors (NAR) anticipates:
"At the very least, the coronavirus could cause some people to put home sales on hold."
According to the National Association of Home Builders (NAHB):
"The Fed's action was expected but perhaps not to this degree and timing. And the policy change was consistent with recent declines for interest rates in the bond market. These declines should push mortgage interest rates closer to a low 3% average for the 30-year fixed rate mortgage."
March 3 update, Fed takes an emergency half percentage point rate cut from concerns of how the Corona Virus effect the U.S. market. This has not been done since 2008.
Fed Chairman Brown said "The virus and measures being taken to contain it will weigh on economic activity here in the U.S. and abroad for some time"
As our real estate experts and global economist speculate on the market in 2020, All we can really do is make our most informed decisions. Try to make conservative investments that we can afford to ride out market conditions. I would not bet against Arizona real estate for 2020.

When listening to the business news, the uncertainty surrounding global markets, the spread of the coronavirus, and tensions in the Middle East, are hot topics. These Topics have caused some to question their investment plans going forward.

As an example, in Vanguard's Global Outlook for 2020, the fund explains,

"Slowing global growth and elevated uncertainty create a fragile backdrop for markets in 2020 and beyond."

Is there hope for real estate in 2020 with this cloud of doubt?

Some worry this could cause concern for the U.S. housing market. The uncertainty, however, may actually mean good news for real estate.

Mark Fleming, Chief Economist at First American, discussed the situation in a recent report,

"Global events and uncertainty…impact the U.S. economy, and more specifically, the U.S. housing market…U.S. bonds, backed by the full faith and credit of the U.S. government, are widely considered the safest investments in the world. When global investors sense increased uncertainty, there is a 'flight to safety' in U.S. Treasury bonds, which causes their price to go up, and their yield to go down."

Last week, in a HousingWire article, Kathleen Howley reaffirmed Fleming's point,

"The death toll from the coronavirus already has passed Severe Acute Respiratory Syndrome, or SARS, that bruised the world's economy in 2003…That's making investors around the world anxious, and when they get anxious, they tend to sell off stocks and seek the safe haven of U.S. bonds. An increase in competition for bonds means investors, including the people who buy mortgage-backed bonds, have to take lower yields. That translates into lower mortgage rates."

The yield from treasury bonds is the rate investors receive when they purchase the bond. Historically, when the treasury rate moves up or down, the 30-year mortgage rate follows. Here's a powerful graph showing the relationship between the two over the last 48 years: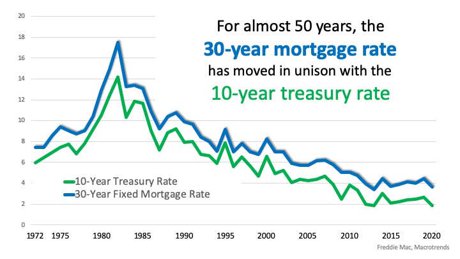 How might concerns about global challenges impact the Phoenix Real Estate market in 2020? Fleming explains,

"Even a small change in the 10-year Treasury due to increased uncertainty, let's say a slight drop to 1.6 percent, would imply a 30-year, fixed mortgage rate as low as 3.3 percent. Assuming no change in household income, that would mean a house-buying power gain of $21,000, a five percent increase."
Looking for real estate that the experts say are somewhat recession resistant? Check out Sun City Grand Homes For Sale a retirement home community, with really great amenities.

Bottom Line
Buying with less than 20% down, expect delays and make sure you have a plan B, and C.
For a multitude of reasons, 2020 could be a challenging year. As Fleming speculated in his report:

"Amid uncertainty, the house-buying power of U.S. consumers can benefit significantly."
Also check out: What The Experts Are Saying About Arizona Real Estate March 2020
Call Scott Schulte with any of your questions 623-293-2833